Women have led search and rescue teams in flood-affected areas, rescuing and transporting stranded residents. These teams have taken place in several states. The National Disaster Response Force is still conducting rescue operations in the flood-affected regions of Punjab, Himachal Pradesh, Haryana, Uttarakhand, and Delhi. The region has never seen anything like this before due to heavy rains and water released from barrages.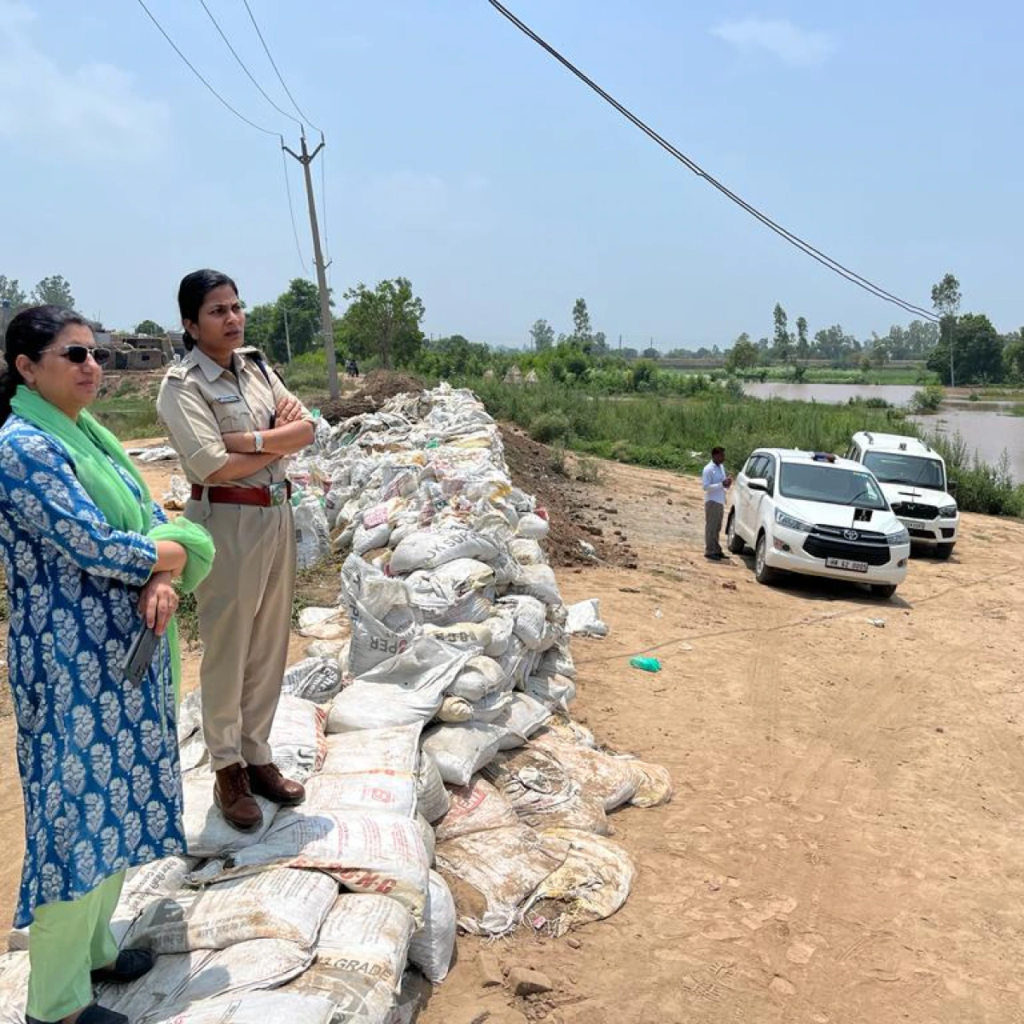 Here are some female police officers that have received praise for their work:
Sakshi Sawhney, Patiala deputy commissioner
The youthful IAS official Sakhi Sawhney, who was appointed deputy commissioner of the district in her first posting, was praised for her promptness. She led the community in providing aid as well, from her voice message to her standing alongside the rescue troops in the middle of the night.
In an interview with India Today, Sawhney stated, "We evacuated 3,500 students from Chitkara University as one of the initial rescues, which continued until 3:30 am. And within the next few hours, at 7am, we were in the urban estate of Patiala. The rapid rise in water level was unexpected. We had to make use of a cart and tractor. It has nothing to do with gender, she replies, I'm just doing my job. To be honest, I have never experienced a disastrous flood. My goal was to ensure that people did not panic and that they received information on time. NDRF and the army came to our aid. They were there with the boat where our tractor-trolley could not reach. She claims that although rescue teams in her district have been able to evacuate 14,000 people, their task is far from done.
Fatehabad SP,Astha Modi
In Fatehabad, Haryana, where the floods have affected 40% of the district range. Both of the SP-DC officers are female officers. The district commissioner is Mandeep Kaur, and the young SP is Astha Modi. Astha states, "Women go to communities together and labour together. Our first priority was to make sure everyone was safe when the Ghaggar River spread out. We requested that elderly people and expectant mothers be relocated to safe areas through the panchayat. Although the villages are elevated, the fields are submerged in four to five feet of water. We are making 24-hour visits to make sure everything is set up.
Also acknowledged for their leadership were two female IPS officers from Kullu and Mandi, Sakshi Verma and Soumya Sambasivan.
Satwant Atwal Trivedi
Satwant Atwal Trivedi, an officer from the 1996 batch in Himachal Pradesh, broke through the glass ceiling years ago when she became the first female IPS officer in the state and served as the Director General of Police (DGP) during the worst floods the region has ever seen. She led the police in organising all of their ranks for the rescue efforts. She was planning evacuations and delivering aid while the floodwaters wrecked havoc throughout the area.
"Work ethic is the same for men and women. But better are women. We work together, hearts and minds fully committed.
We have four SPs, and even our female SP law and order has effectively contributed. They called me in the middle of the night with no reluctance as a team," she remarked.
Final Thoughts
To sum up, these ladies serve as examples of the fortitude and resiliency of female leaders during difficult circumstances. Their deeds demonstrate that commitment, altruism, and a strong feeling of duty are traits that are gender-neutral. In addition to giving those impacted by the floods encouragement and hope, these leaders have broken down barriers and motivated upcoming generations to follow in their footsteps. Their unceasing efforts serve as a reminder that real leaders—regardless of gender—emerge during trying times, and that they do it with compassion, understanding, and an unflinching dedication to the welfare of their communities.