MUMBAI: Sugar Cosmetics, a direct-to-consumer (D2C) brand, is trying to raise $100 million in a fresh investment round that will value the firm at roughly $700-800 million, according to three individuals familiar with the situation. According to them, 60-70% of this fundraise will be raised through the issuing of new shares, with the remainder coming from stake sales by current investors.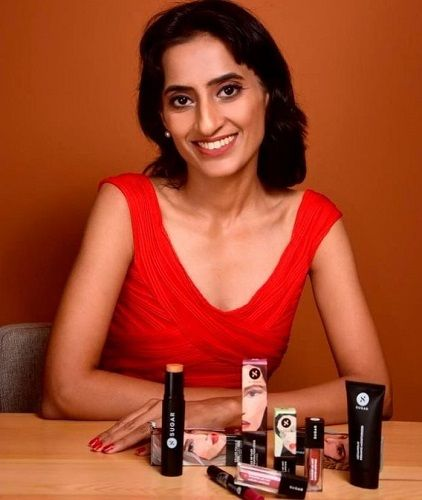 To raise the cash, the business is in negotiations with sovereign wealth funds and private equity institutions. "It is early days as the deal has just been launched," one of the three persons added.
"The final round construct and valuations will be determined in a few weeks," he told reporters.
Companies are struggling to raise cash due to a financial cold in the startup sector. In terms of transaction volume and volume in 2023, the Indian venture capital (VC) financing environment has experienced low activity. During the first three quarters (Q1-Q3) of 2023, 811 VC financing agreements totaling $5.5 billion were disclosed in the nation. According to GlobalData, a data and analytics firm, this indicates a 42.3% year-on-year (y-o-y) drop in VC financing transaction volume and a staggering 70.4% drop in declared investment amount. On the other hand, this has compelled businesses to be more financially conservative and strive for higher unit economics. Many D2C enterprises have reduced their marketing and growth spending to conserve cash.
Sugar stated in July 2023 that it had current annualised revenues of about 700 crore and aimed for profitability in FY24.
"Companies that are closer to profitability have a better chance to access capital and Sugar is looking at commanding higher valuation than their previous round," the source who was referred to before stated.
In May 2022, the Mumbai-based firm secured $50 million in a round headed by L Catterton, with participation from previous investors including A91 Partners, Elevation Capital, and India Quotient. It was worth roughly $450-500 million at the time.
It has previously secured $21 million in its Series C fundraising round headed by Elevation Capital in 2021. According to the corporation, in the December quarter of FY2022, actor Ranveer Singh invested an unknown sum in the brand.
"Some of the company's early backers are likely to exit either partially or completely," stated the third source mentioned above.
A Sugar Cosmetics representative declined to comment.
Sugar, a cruelty-free cosmetic company founded in 2012 by IIM Ahmedabad alumnus and husband and wife team Vineeta Singh and Kaushik Mukherjee, sells foundations, highlighters, concealers, and lipsticks. It has over 200 brand-owned stores around the country and distributes through 45,000 retail locations in 550 towns and cities.
Sugar competes with companies like as Mamaearth, Wow Skin Sciences, Good Glam, and Nykaa, among others.